Air purifiers for bedrooms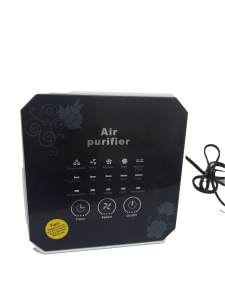 Why do we need air purifiers for bedrooms?
Many people and children have sleeping problems due to breathing issues.
Some of them are caused by alergies, some by asthma and other respiratory problems.
As we were already saying, iTherapy technology can be implemented in any system.
So , we decided to produce one air purifier designed for smaller spaces up to 20m2.
iTherapy Elfy is very quiet and that is why we suggest you put it in children` s bedroom, or your bedroom.
It:
purifiers aerosol in first 3 minutes.
removes bacteria
removes viruses
removes odour
removes alergens
removes formaldehyde
enriches the space with negative ions