iTherapyVision products for medical purposes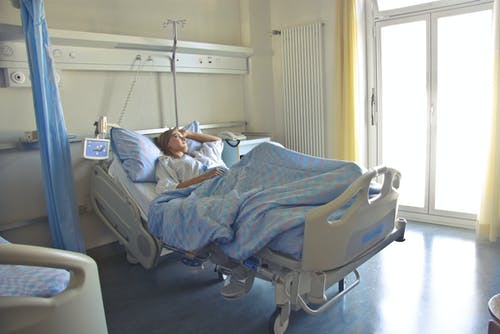 Air purifiers ( Model 1 and Duo) powered by iTherapyVision are powerful cleaning and desinfection system that significantly reduces micro-biological and virological contamination in the air and on surfaces. It can be used inside rooms or transportation such a cars, buses, coaches, ships, trains and even airplans.
Hospital air contamination increases morbidity and mortality of patients, and in the meantime, puts medical personals at higher risk, increases medical costs.
Our smart purification system has integrated :
Purification& Disinfection & ICT Monitoring & Manage Total Solution for medical indoor problems.
It posess intuitive display history date of pollutants and microclimatic factors. Provides group management, realtime monitoring, bad air and bad climatic factors warnings…….
The efficacy of iTherapyVision patented technology is documented by several independent scientific laboratories including Hamilton lab, Astrapro lab, Andrija Stampar.
On the back of these credentials, iTherapyVision trusted technology has been adopted by doctor and dental practices, care homes and hospitals worldwide.
Rensair is proud to support medical organization by providing education and expertise on hospital-grade air purification to combat airborne viruses and bacteria.
Rensair meets all the air purification standards recommended by US EPA and has been awarded with gold medal on International Fair in Instabul, 2020, for the best product against COVID-19.
COVID-19 is a contagious infection caused by the severe acute respiratory syndrome coronavirus 2 (SARS-CoV-2). When the virus contacts mucous membranes, like those in the eyes, nose, and mouth, infection can result in illness and possibly death.
Research at a hospital swamped by people with COVID-19 has confirmed that portable air filters effectively remove SARS-CoV-2 particles from the air — the first such evidence in a real-world setting.The results suggest that air filters could be used to reduce the risk of patients and medical staff contracting SARS-CoV-2 in hospitals.
Despite the proper use of personal protective equipment, hospitals have reported substantial spread of SARS-CoV-2 from patients to health-care workers. One suspected cause of such cases is viral particles in the air, which are one of the main drivers of SARS-CoV-2 transmission.
When an infected person exhales, they produce typically small respiratory droplets (≤5 microns in diameter). Smaller, aerosolized viruses can remain in the air indefinitely and travel far from their source on air currents.
Our Air purifiers powered by iTherapyVision technology can be helpful for this form of transmission.